Proven results from our 60 day
Rapid Growth Program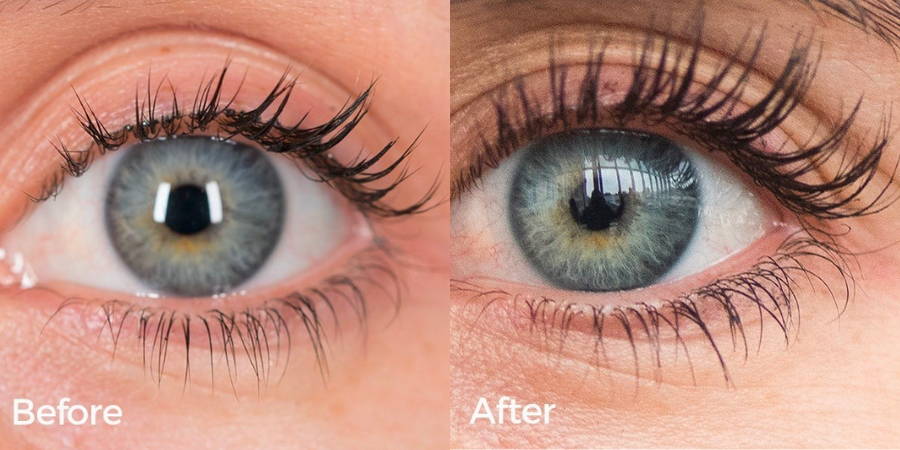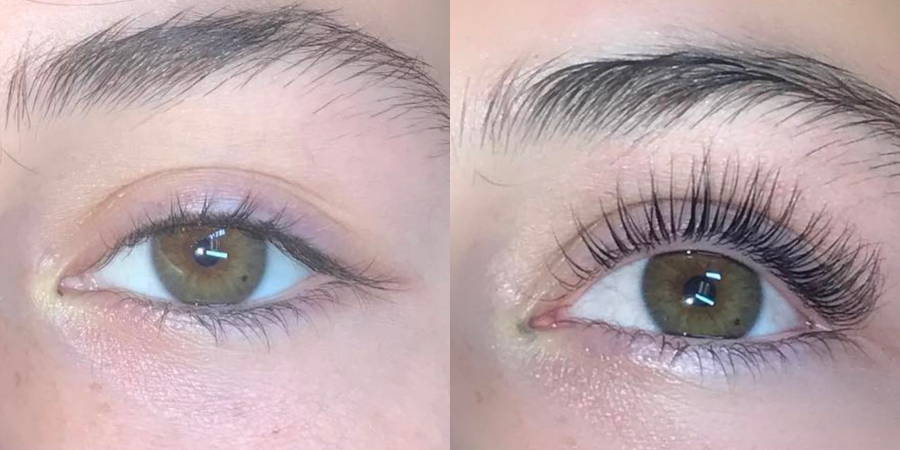 reduction in hair-lash Loss

Guaranteed Lash Growth
In Just 24 Days
If you don't see growth in 60 days, get a full refund.
If you're a cynic ... if you're doubting whether this would ever work... BUY THIS MAGIC STUFF!! IT WORKS! Within 2 weeks I noticed a difference. 5 weeks on and I'm having to rub mascara off my brow line because my lashes are beyond long!
I wish I had taken a photo before I started using the product and I could show just how much my lashes have grown. This product does everything it says it would. Fantastic !
My lashes are so much thicker now I can hardly believe it! I used to use falsies but not now. It took me approx. 6 weeks to see the difference but well worth the wait and the price is very reasonable as it lasts for ages. Very happy!
Was so sceptical about this as there are so many products giving false promises but this stuff actually works! I've notices a dramatic difference in the length and thickness of my eyelashes. I'm wearing less mascara and so many people have noticed the difference.
Very simply it works. Did use religiously every night, but longer thicker lashes! Bought it for two friends, so impressed!

Your 60 Day Journey to
Healthier, Longer, Fuller Lashes.
No Growth? Get A Full Refund —
Growth Acceleration Guarantee
Start using our Lash Growth Serum
Once in morning and once at night.

Begin to see visible lash growth!

Feel & See Stronger Lashes
Lashes grow thicker, less gaps in your eye lashes and less lash hair-loss.

Have strong, thick, voluminous lashes with minimal lash-hair loss.
Continue to use daily to maintain lash strength.
Clinically Proven To Grow Lashes
FREE from harsh chemicals that can stunt hair growth and cause damage to your eyes.
reported improved lash health
post 60 days of use.
saw visible results within the
first 24 days of use!
revealed their lashes were
thicker with minimal gaps.
Results Guaranteed.
No Harsh Checmicals.
Clinically Proven.
Naturally Grow Lashes.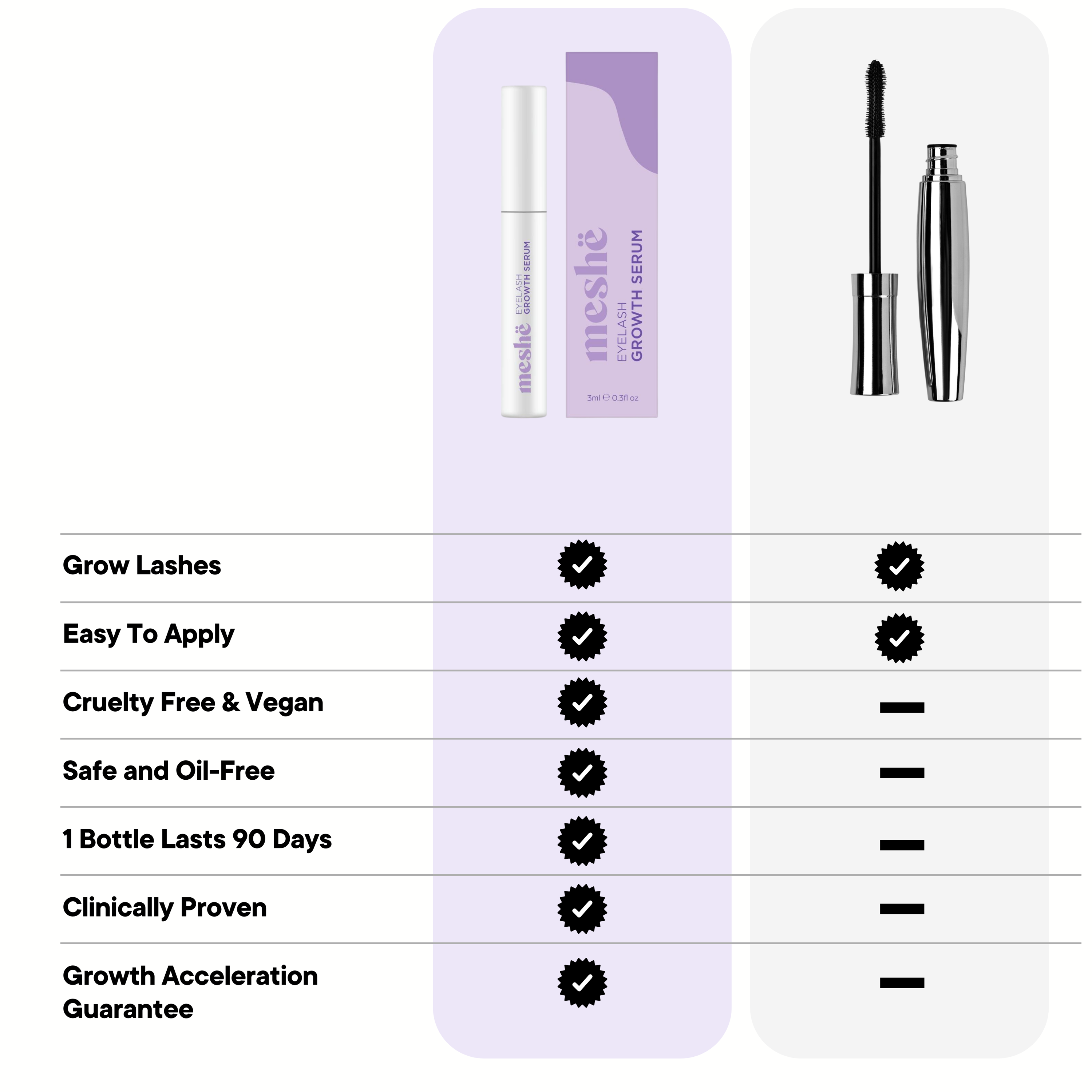 Customer Reviews
Lash growth serum and hair mask
So far not much progress with the lash serum, but I am loving the hair mask, makes my curls look and feel so nice
11/14/2022
Rebecca L.

Australia
Eyelash growth
I have only just received my order so it would be great to see how well it works
Lost almost all my lashes after removing eyelash extensions, 2 months later they're longer and better than ever. So impressed and didn't even use the serum every night either! Will keep using for sure
This serum makes my lashes longer and stronger! Highly recommend.
The serum is amazing and my lashes have grown,just wish it would make them a bit thicker, but will definitely order again
Well, I was unsure whether the product would work but weeks on my lashes are healthier and definitely longer.
It's too early for me to talk about length, I've been using the product for over 3 weeks non stop. But GIRLS my lashes got thicker and fuller I've even seen lashes where I didn't have before.
Have been using this serum for 2 months now & the results are amazing. My eye lashes are really long & starting to get thicker. Also using it on my eyebrows after years of over plucking & they are growing back really well. Wouldn't be without this now!
I had been wearing individual lashes for a while and when they was removed my natural lashes was in a terrible state! After using it for about a month my lashes was back to there normal self, after using it for 2 months they was thicker and longer!
I cannot believe how amazing it it. I have been having lash extensions but decided to try this…..my lashes are fuller and longer….
My eyelashes are a bit thicker and longer on both the top and bottom. They seem healthier. Will continue using this product.
The product does exactly what it says it will do. Wish I had taken before pics but I was a bit sceptical I guess. Lashes are longer and look good without makeup and I now use less mascara. Now going to use it more consistently on my thin brows. Definitely will purchase more
Originally a bit sceptical as I thought my eyelashes were beyond redemption this product worked a treat! It did take about 10wks to see any improvement but there's no stopping them now!! Great product & will definitely be reordering.
10/16/2022
Anne-corinne O.
Highly recommend this serum, I have length to my lashes that I have never had before.
I have tried multiple serums, but it's the first time I have got good results! I would recommend it.
Amazing results in 4 weeks, lashes are longer and they are getting fuller as well.
I absolutely love this product and can definetly see a difference almost instantly! I also put it on my eyebrows in stubborn growth areas and have noticed a difference in them as well!
Did make a difference to my eyelashes, I was really surprised. I've been using it for two months now and I will definitely buy it again
Really good, will be repurchasing
I now have thick n long lashes after years of damaging my lashes with extensions !